West Valley Women Networking Association
Business Connections | Networking Opportunities | Friendships
We are women who live, work, or conduct business in the greater West Valley.
We share a pride in the uniqueness of our community.
Our monthly virtual programming provides you with quality opportunities to
connect, engage and share with other women in the community.
It is our common desire to strengthen friendships, strengthen the community,
and enhance the West Valley lifestyle.
What a wonderful group of women entrepreneurs I have met at West Valley Women. I first joined when I was with a nonprofit organization. When I left to start my own business, I rejoined. I have built great relationships through this organization. When the pandemic hit, Lisa kept us connected through Zoom. Definitely, a place where you can know, like, and trust the women you connect with!
West Valley Women is truly a group of women helping women. I have never been in a networking club that brings so many quality women together for one purpose, and that is to support each other. I highly recommendWest Valley Women's CEO Lisa Platt, exemplifies the art of networking.  She is always very professional. I have known Lisa for a few years and although we have a close relationship her professionalism is above all consistent.  WVW  is one of the networking groups that I do not like to miss.  Every time I join the group I am thrilled that there is an exciting opportunity to experience something new.  Lisa has the best networking tips, she is a mentor to many women, she is a leader and an inspiration.
The West Valley Women is much more than professional business women gathering to share ideas, or contact info with other business women. From the leadership to the members, there is a true passion to foster friendships and connections, while offering inspiration and encouragement to one another.
Whether someone is a visitor, or a new or current member, when you walk into the room (or join an online virtual meeting), you experience a special warmth. You are embraced with a sincere interest in the person first, then the business she represents!
Being part of West Valley Women is more than a networking group, it is a full-throttle support system. This organization goes beyond professional networking to build genuine, long-lasting friendships. Lisa has been a great resource to her members in helping brainstorm ways to assist with whatever opportunities her connections are running into. During informal Conversations & Connections we often like to joke that we're "solving the world's problems." As much as we laugh about that, I think if you ask any of her members you'd actually find that she has truly helped them to grow their career/ business in at least one way or another that goes above your networking needs.
West Valley Women is truly a group of women helping women. I have never been in a networking club that brings so many quality women together for one purpose, and that is to support each other. I highly recommend this group.
I have been a member of West Valley Women since day 1 of the organization! Lisa Platt is a true Connector as well as a great friend. This group brings together all players of the West Valley in a very welcoming atmosphere. I have made so many wonderful connections that have help to excel my Business as well as met the many amazing Women of the West Valley.
OUR NEXT MEETING
STARTS IN…
01/09| ARIZONA BROADWAY THEATRE
SPOTLIGHT ON MEMBERS
Connecting Businesses in the West Valley since 2005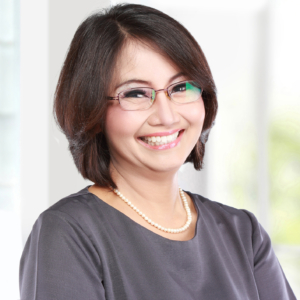 Businesswomen and women from all walks of life are members of West Valley Women Networking Association. Members are from West Valley cities including Glendale, Peoria, Avondale, Goodyear, Sun City, Buckeye, Surprise, Laveen, Litchfield Park and El Mirage.  Women join West Valley Women for career and personal development. Women who live work and conduct business in the West Valley are members and attend monthly meetings. They desire to be inspired, achieve professionalism, and experience quality networking with other empowered women. The organization endeavors to promote professional women who desire to be successful and connect with the community. Members share information, ideas, and contacts. Networking at meetings engages members who establish friendships, promote advocacy, share information and opportunities.